Sat 04 November 2023
THE QWEST FESTIVAL
Venue : Rockhal Club - Standing Doors : 19:30
Promoter : Rockhal & Konektis
From 34.10 €
Practical Info
Doors :
19:30
Show :
19:30
About
(DE)
Rockhal & Konektis Entertainment sind stolz, die zweite Ausgabe von 𝗧𝗛𝗘 𝗤𝗪𝗘𝗦𝗧 𝗙𝗘𝗦𝗧𝗜𝗩𝗔𝗟 – HOME OF 𝗛𝗜𝗣 𝗛𝗢𝗣 CULTURE zu präsentieren. Im Jahr 2021, inmitten der Pandemie, starteten die beiden Hip-Hop-Liebhaber Konektis und Rockhal erfolgreich die Qwest Digital Challenge in den sozialen Netzwerken mit dem Ziel, die lokale Hip-Hop-Community zu vereinen und hervorzuheben.
Im Jahr 2022 riefen sie zusätzlich zu einer digitalen Challenge auf Instagram ein Festival ins Leben, das der Hip-Hop-Kultur und der lokalen Jugend gewidmet war: Das erste QWEST-Festival fand im November in der Rockhal statt, mit Rap-Acts wie Yung Hurn, OG Keemo, Symba und Layla. Im Jahr 2023 kehrt das Festival am Samstag, den 4. November, zurück, und ihr könnt euch wieder auf die besten Rapper freuen, die es derzeit in der deutschsprachigen und lokalen Szene gibt!
2023 LINE UP
1019 Records ( DE)
LUGATTI & 9INE (DE)
KWAM.E(DE)
(Die luxemburgischen Künstler, der FashionMarkt und der Rocklab Program werden im September bekannt gegeben.)
Der Erwachsene, der den Minderjährigen unter 16 Jahren begleitet, muss im Besitz einer Eintrittskarte sein
——-
(EN) Rockhal & Konektis Entertainment are proud to present the second edition of 𝗧𝗛𝗘 𝗤𝗪𝗘𝗦𝗧 𝗙𝗘𝗦𝗧𝗜𝗩𝗔𝗟 – HOME OF 𝗛𝗜𝗣 𝗛𝗢𝗣 CULTURE.
In 2021, amid the pandemic the two hip-hop lovers Konektis and Rockhal successfully launched The Qwest Digital Challenge on socials with the aim to unite and highlight the local hip-hop community.
In 2022, in addition to a digital challenge on Instagram, they created a festival dedicated to the hip-hop culture and the local youth: the first QWEST festival was held at the Rockhal in November with rap acts such as Yung Hurn, OG Keemo, Symba and Layla. In 2023, the festival returns on Saturday the 4th of November, and you can once again look forward to the best rappers currently on the German-speaking and local scene!
2023 LINE UP
1019 Records ( DE)
LUGATTI & 9INE (DE)
KWAM.E(DE)
(The Luxembourg artists, the FashionMarkt and the Rocklab Programme will be announced in September).
Children and young people under the age of 16 may only enter the arena if accompanied by a parent or an adult with parental power. 
——-
A Liveurope concert: the first pan-European initiative supporting concert venues in their efforts to promote emerging European artists. 
Liveurope is co-funded by the Creative Europe programme of the European Union.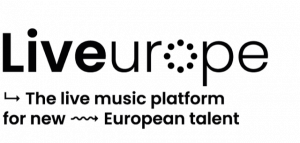 Artist links